Join us for the PINWHEEL for PREVENTION event taking place at 60 Dingens Street parking lot and get your FREE bouquet of pinwheels.  With the help of our community partners listed below, we have lots of beautiful and unique pinwheels to share!
Rich Products Corporation Kaleidoscope Affinity Group
The Junior League of Buffalo
Evergreen Health Services  
Peg Leous – Honorary Event Chairperson
Jason Zapp – Board member
Edwin Byun – Board Member
Sandra Sagnibene – Agency Supporter 
Sue Mager and Gal Pals Pantry Group 
Daemen College – Social Work Club 
YEL Group at the Family Help Center (youth group)
Ann Palmer
Epic Church
TSI/Transitional Living on the Strip Program
Thank you everyone and hope to see you there!!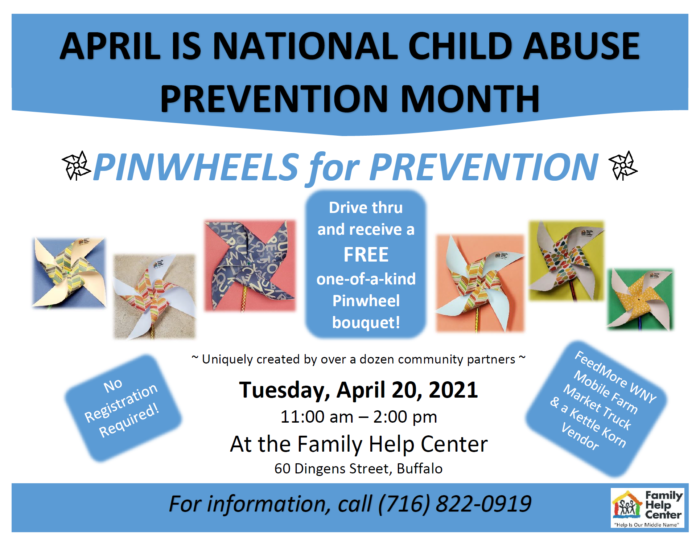 child abuse awareness month, child abuse prevention, Family Help Center, pinwheel bouquet, Pinwheels for Prevention